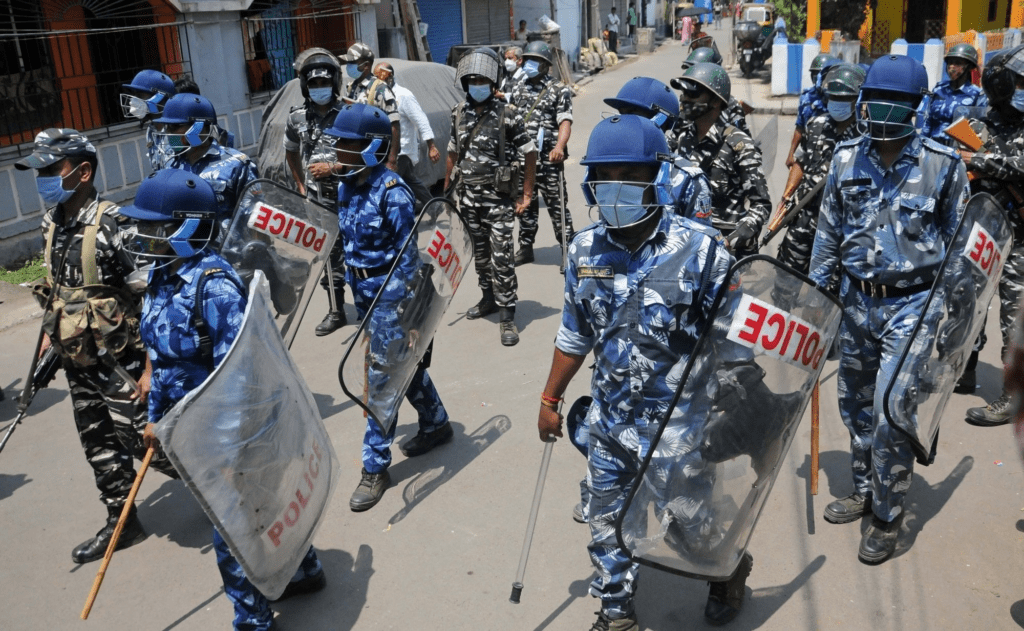 The West Bengal State Election Commission and the state administration have agreed to appeal the Calcutta High Court's ruling two days after it ordered the deployment of central paramilitary forces in the state for the panchayat elections. The choice was made during a meeting on Friday with the state's legal counsel attended by top government and State Election Commission officials. The election body was told by the Calcutta High Court on Thursday to request the deployment of forces from the Centre within 48 hours.
The Division Bench of Chief Justice TS Sivagnanam and Justice Uday Kumar found that the earmarking of sensitive areas and deployment of central forces had not been followed and that no "appreciable steps" had been taken in this regard after hearing a PIL filed by BJP MLA and Leader of the Opposition in the Assembly, Suvendu Adhikari.
The court had stated: "…in light of the submission on behalf of the Commission that it may take a couple more days to do so, we are of the opinion that waiting any longer will cause more damage to the situation and will not aid in protecting the purity of the election process" after the SEC stated that it may take "a couple of days" to identify sensitive areas from a law and order point of view.
The administration's "slackness" in identifying vulnerable regions was noted by the court, which also stated that the SEC had not taken "any proactive and diligent steps" to carry out its June 13 directives. Additionally, it threatened the SEC with contempt charges if the earlier ruling was not followed. It is quite evident that you are attempting to make the command impossible to follow. If the SEC feels wronged, an appeal could be preferred. The Chief Justice declared during the hearing, "But if you think you would make the decree impractical, then we cannot remain mute.
"The election for the two-tier (panchayat) in Darjeeling and Kalimpong districts, as well as for the three-tiers (panchayat) in the rest of West Bengal, will be held in one phase on July 8," Sinha had stated during a news conference in Kolkata.
The next day, the Calcutta High Court convened an urgent hearing in two PILs filed by BJP member Suvendu Adhikari and Congressman Adhir Ranjan Chowdhury over the forthcoming panchayat elections scheduled for July 8. A division bench made up of Chief Justice T.S. Sivagnanam and Justice Hiranmay Bhattacharya noted that the petitioners' first argument that the five days allotted for submitting nomination papers is insufficient and directed the State Election Commission to take it into consideration.
The bench stated in the order that many areas had been designated as "sensitive districts" and that the State Election Commission had already conducted a preliminary evaluation about the deployment of the Central force.
Written By- Aditya Singh, College Name- Army Law College, Pune, Semester- 2nd Semester Student an Intern under Legal Vidhya