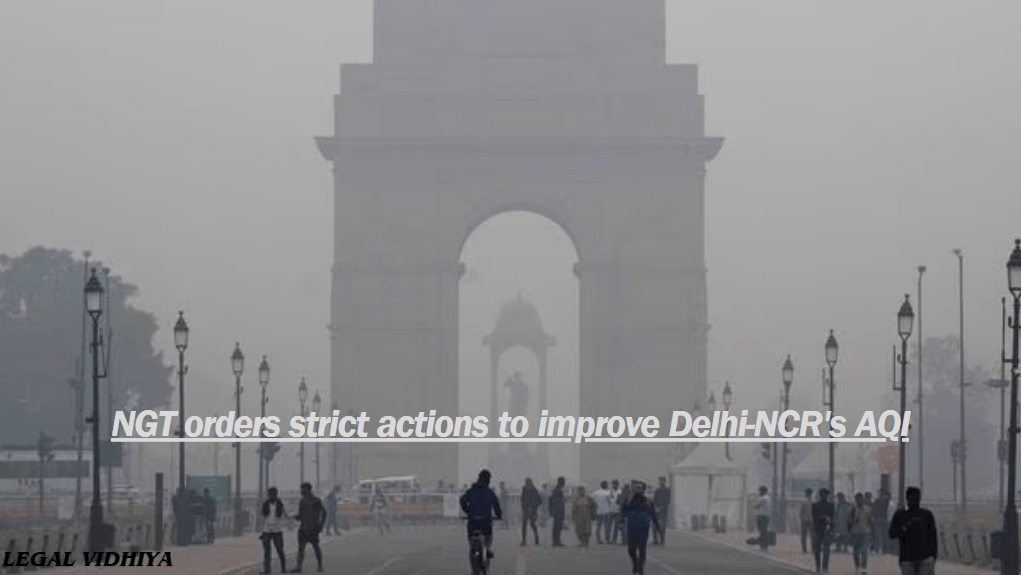 Keywords: Central Pollution Control Board, AQI, Commission for Air Quality Management
The Delhi Pollution Control Committee (DPCC) and the Central Pollution Control Board (CPCB) have been instructed by the National Green Tribunal to implement strict measures to raise the Delhi-NCR area's Air Quality Index (AQI).
The authorities in question have been ordered to submit a renewed action taken report by November 20 by the tribunal, which expressed concern over the lack of "visible improvement" in the capital's air quality despite prior interventions. The panel, chaired by Justice Prakash Srivastava, had earlier sent notices to important organizations like the DPCC, CPCB, Municipal Corporation of Delhi (MCD), and the Commission for Air Quality Management (CAQM) for the National Capital Region (NCR) and surrounding areas, taking suo motu cognizance of the deteriorating air quality in Delhi.
The tribunal emphasized the need for a comprehensive strategy to manage ambient air quality in response to reports submitted by the Delhi Government, the DPCC, and the CAQM. It cited a number of measures, including those related to dust emissions, stubble burning, diesel generator sets, and industrial pollution
The tribunal acknowledged the CPCB's suggested technical interventions but voiced displeasure with the lack of information provided about their use and efficacy.
According to a report by the Delhi Government, major sources of pollution include road dust, crop residue burning, open burning, and vehicle emissions.
The tribunal found the ground results unsatisfactory despite reported efforts to control air pollution, especially from October 20 to 30, when the quality of the air declined.As a result, the tribunal asked the relevant agencies to re-evaluate their plans and come up with workable solutions to guarantee adherence to the allowed AQI limits in Delhi and the National Capital Region.
Given the ongoing poor quality of the air, the authorities are now required to take strict action. The next proceedings are scheduled for November, and the deadline for submitting a new action taken report is set for that date.
References:
https://timesofindia.indiatimes.com/city/latest-news-updates-from-cities-delhi-mumbai-air-pollution-aqi-traffic-karnataka-tamil-nadu-up-bihar/liveblog/105277310.cms
Anushka Shukla, Faculty of Law, University of Lucknow, Intern At Legal Vidhiya
Disclaimer: The materials provided herein are intended solely for informational purposes. Accessing or using the site or the materials does not establish an attorney-client relationship. The information presented on this site is not to be construed as legal or professional advice, and it should not be relied upon for such purposes or used as a substitute for advice from a licensed attorney in your state. Additionally, the viewpoint presented by the author is of a personal nature.