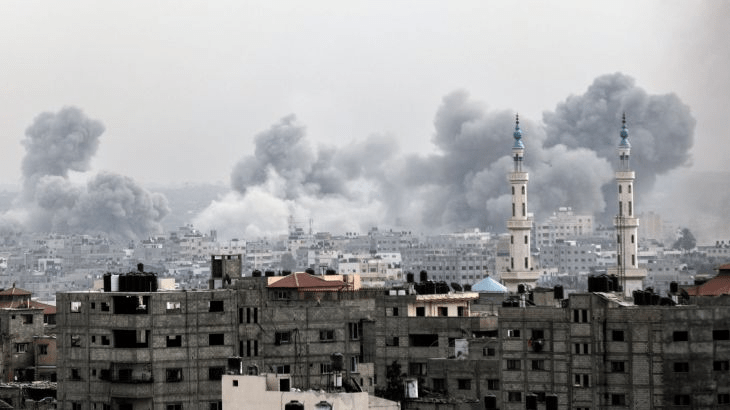 UN Human Rights Chief Calls for International Investigation into Alleged Violations in Israel-Hamas War
The UN's Volker Turk expressed deep concern over serious human rights violations in the Israel-Hamas conflict and proposed an international inquiry. Turk emphasized the need for a thorough investigation and accountability for severe breaches of international humanitarian law, regardless of the responsible party. The call underscores the gravity of the situation and the demand for a comprehensive examination of alleged violations.
UN Human Rights Chief Urges International Inquiry into Alleged War Crimes in Israel-Hamas Conflict
Following a recent visit to West Asia, Mr. Volker Turk raised concerns about both sides committing war crimes in the deadly conflict. He emphasized that when national authorities are unwilling or unable to conduct investigations, especially in cases with conflicting narratives on significant incidents, an international investigation becomes necessary. Turk's briefing to UN member states in Geneva highlights the need for impartial scrutiny to ensure accountability in the face of alleged serious human rights violations.
Mr. Volker Turk stressed the importance of his office having access to Palestinian territories for comprehensive monitoring and documentation while coordinating protection efforts independently. He has requested access from Israel to both Israel itself and the occupied Palestinian territory, but as of now, there has been no response
The context involves Israel's retaliation against Hamas for attacks on October 7, resulting in 1,200 casualties, primarily civilians. Additionally, Hamas has reportedly taken around 240 people hostage, including elderly individuals and young children. The call for access highlights the need for unbiased assessment and documentation of the situation.
The ongoing conflict in Gaza, led by Israel, has resulted in the tragic loss of over 11,500 lives, predominantly civilians, including thousands of children, as reported by the Hamas-run Ministry of Health. Volker Turk, addressing member states, expressed deep concern about the escalation of violence and discrimination against Palestinians in the occupied West Bank, including East Jerusalem. He emphasized that the situation goes beyond early warnings, describing it as potentially explosive.
Mr. Turk urgently called for an immediate ceasefire, urging all parties to recognize the equal value of every human life. He stressed the need for ending the Israeli occupation for a sustainable resolution to the crisis in the region.
REFERENCE:-
The Hindu news journal
The Indian express news journal
WRITTEN BY :- MALLA GREESHMA COLLEGE :- SRI PADMAVATI MAHILA VISWAVIDYALAYAM , A ,9TH SEMESTER  LEGAL JOURNALISM INTERN AT LEGAL VIDHIYA
Disclaimer: The materials provided herein are intended solely for informational purposes. Accessing or using the site or the materials does not establish an attorney-client relationship. The information presented on this site is not to be construed as legal or professional advice, and it should not be relied upon for such purposes or used as a substitute for advice from a licensed attorney in your state. Additionally, the viewpoint presented by the author is of a personal nature.